Each year more and more couples are leaving behind the UK & Ireland to marry abroad. The good weather, great value for money and a stress free day for all involved are just some of the factors that make it special. Make your day unique and personal… a day to remember, beyond any expectations or comparison.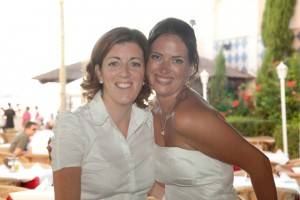 Nerja weddings by Sonya has been organizing bespoke weddings in Nerja since 2005 and has helped around 400 couples tie the knot in one of the most enchanting towns in Spain. They can help you organize everything from the legal paperwork and venue through to details like flowers and photography.
Celebrate the most important day of your life whilst on holiday with all your family and friends, enjoying glorious weather, stunning scenery, Spanish hospitality and excellent value for money.
---
"Sonya has given us the greatest memories of our life and for that we will always be incredibly grateful. If you are thinking about getting married in Spain there is no other option. Put things in place with Sonya as soon as possible and look forward to something very very special indeed." Colin and Danielle 1/6/14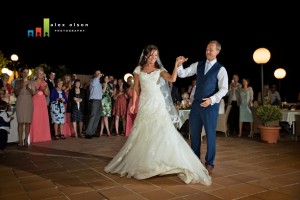 ---
"We had the most amazing wedding day in Nerja, for a couple that weren't that into the whole "wedding thing" we loved every minute of it and both agree that we would love to do it all again, I wouldn't change a thing about our day, it was laid back and more magical than we ever expected.
Irene and Derek 28/6/14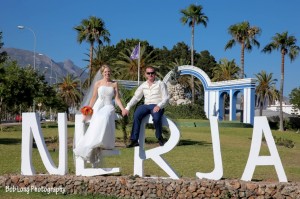 "I honestly can't put in words how thankful I am to Sonya, Matt and Patty for all their assistance over the last 2 years. They all have the patience of saints and are truly the best in the business. None of it would have been possible without their help and organisation. We really did have the wedding of our dreams." Caroline and Brian 19/9/14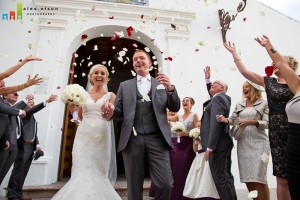 ---
….Why Spain?
Sometimes weddings at home can seem like the same old routine with couples spending huge amounts of money to make it stand out and be different. With a wedding in Spain you´re doing something different, something for your guests to look forward to and get excited about rather than "not another wedding." Most of your guests will go on holidays in the Summer so many will make this their holiday and stay for a week or more.
…And why choose Nerja?
As a location for a wedding, Nerja is perfect. It can offer everything a typical holiday resort can, but it´s certainly unique. It was originally a small Spanish fishing village but is now a compact town with something for everyone. In the tourism boom of the 60´s Nerja resisted pressure to build high-rise blocks and so managed to retain it´s charm and character as a quaint sea-side town famous for stunning views and cobbled streets. The town is located on a cliff, overlooking the Mediterranean sea in the south of Spain, it´s easily accessible, with the nearest international airport of Malaga only 45 minutes away.
Email: sonya@nerjaweddingsbysonya.com